YEN SUN TECHNOLOGY CORP. was established in 1987, a professional manufacturer and innovator of electronics thermal and ventilation solution. The core technology integrates Aero Dynamics, System Thermal analysis, Psycho-Acoustics, Vibration and Intelligent Motor Control, which provides a series of service of thermal simulation and project planning for the automotive electronics, green energy, power electronics, highend industry and 5G & data center industries. Y.S. Tech. provides a series of high performance and highly reliable Brushless DC (BLDC) cooling fan, EC/BLDC ventilation devices, heat sink and thermal module to the worldwide market with the brand of "Y.S. Tech.", and is ambitiously to become Your Best Partner @ Cooling & Ventilation.

Quality & Environment Policy
We believe that maintaining the quality of our planet's environment and protecting the health of our team members is fundamental to ensuring our continued growth and development.

Regarding quality; Y.S. Tech is dedicated to the continuous improvement of our processes through maintaining and expanding all relevant certifications such as; IATF 16949, ISO 9001, ISO 14001 (certified by TUV); and maintaining of our status as tier 1 automotive supplier.

Regarding our environment; We trust good product life and reliability can reduce waste; green products can save energy and reduce damage to our planet. We are dedicating to research in Bionic-Fluid-Dynamic, Aero-Dynamic, Psycho-Acoustics, Vibration Analysis, Thermal Dynamic, Hardware-Software Intelligent Motor Control to provide even better cooling ventilation solutions that have a long life, high reliability and are Eco-Friendly.Y.S. Tech is dedicated to using lean and best manufacturing practices to reduce waste and improve efficiency. We also continually monitor and adhere to global regulations. Y.S. Tech is not only your Best Partner for Cooling and Ventilation solutions but also good practitioner of our planet.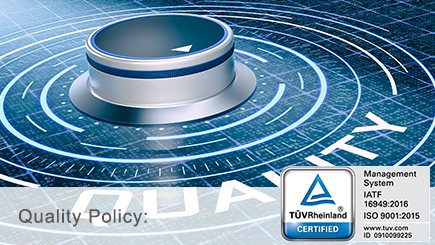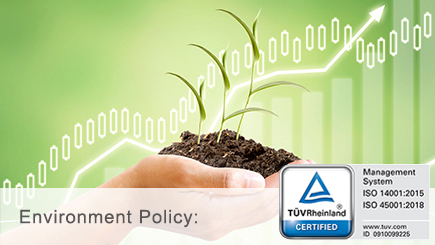 Occupational Health & Safety Policy
Regarding our employees' health and safety, Y.S. Tech ,a OHSAS 18001/ISO 45001 certified global company, is dedicating to introduce training and partial program to promote the physical and mental health of our workers and executives. We are committed to continuous research and development in Risk Prevention and PokaYoke actions to change perceptions and to raise awareness of our team so that they may better recognize and avoid dangerous situations.

Culture, Work Life & Career
Teamwork, openness, straightforwardness, sharing, self-critical and, supporting are the phrases that best describe our work life and culture at Y.S. Tech. We always encourage our team to strive for perfection, through continuous self-improvement and personal enrichment so that we can collectively provide greater value to our company and our customers. We promote flexible learning opportunities for the team and the individual so that we can continue to be your Best Partner for cooling and ventilation.